Fishing in Phuket.
Exclusive Day Charters.
"An Action Adventure for the Whole Family".
(Year round).
Please call us, we speak English! +66 (0) 87275 6074

Whether you come for a relaxed day at sea,
or as a determined angler with a specific target,
an exclusive day charter is the way to go.

If you come as a more serious fisherman, this is a great chance
to target the fish of your choice: Black Marlin, Sailfish, Shark, Giant Trevally,
Wahoo, Narrow–barred Spanish Mackerel, Barracuda, Queenfish, Dorado, Cobia,
Blue Fin Trevally, Rainbow Runner or some of the many species of Tuna.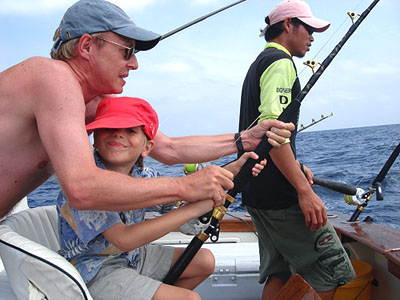 Most of the above mentioned species can also be targeted using fly fishing equipment.

Please note that fly–fishing equipment is not provided
and you should therefore bring along your own equipment and flies.

On family trips, a mix between fishing, swimming and island hopping
is very popular and gives everybody a great day,
with beautiful tropical scenery and memorable moments.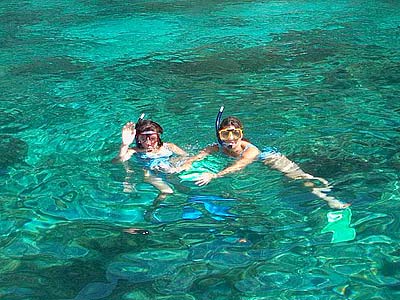 Everything is possible on these trips, and it is therefore very important
that you let the captain know exactly what you have in mind,
so he can take you to the best locations.

You are welcome to bring back all species of table fish for your dinner.

Many local restaurants and hotels are happy
to cook your catch for a very reasonable price.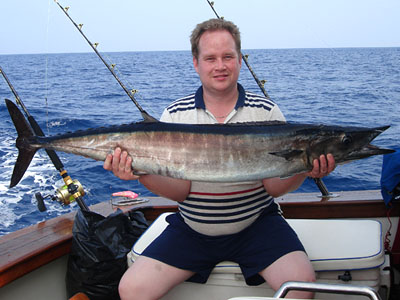 Fishing Khao Lak offer these trips 12 months of the year.

The trips are recommended for 8 persons maximum.

All trips include: lunch, soft drinks, fruit and snacks.

Whole day fishing at the drop–off or the Racha Islands,
all fishing tackle, bait, lures and full guide assistance.


---
On a 24 hour charter you further more have the option to fish the drop–off during the day,
and return to Racha Yai or Racha Noi in the afternoon for the Sailfish action.
Bottom fishing in the evenings can produce GTs, Snapper, Grouper and Barracuda.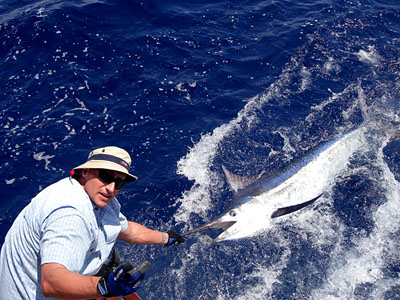 Total price for an Extended Day Charter onboard "4Reel": Please ask for details.
---
Fishing Khao Lak recommends these hotels for this destination ––>

We are looking forward to seeing you, so until then,
Tight Lines!
Book Now | Saltwater Destinations | Go to Top
---
Receive the Destination Updates instantly!

Subscribe to www.fishing–khaolak.com's newsletters
and receive it "straight from our news–desk"
Sign up here
---
E–mail Us | Site Map | About Us