Fishing the Burma Banks.
Multi–day Safaris.
"Exclusive Big Game Fishing in Burma".
(March through April).
Burma Banks now available from March 2015!

The unspoiled Mergui Archipelago consists of over 800 stunningly beautiful islands,
and is despite its close proximity to Phuket, an area
without almost any modern development.

Recently the Burmese government allowed sportfishing
in this area and Fishing Khao Lak is today the only
Thailand based company legally operating here.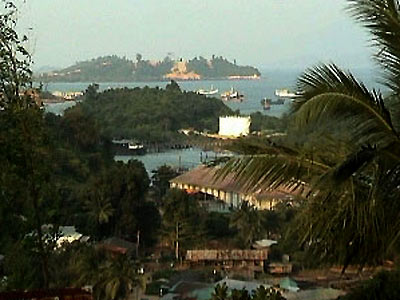 We provide pick–up from Phuket (or Ranong Airport) and transport you to Ranong,
300 km north of Phuket, where we check out from Thailand at the immigration office.

We then board the boat at Victoria Point (Burma),
and head out to the Mergui Archipelago.

The fishing starts 20 miles offshore Victoria Point.

King Mackerel, Tuna, Wahoo, Giant Trevally and Sailfish are abundant
in these waters, and the first night we anchor in the western area
of the Mergui Archipelago, where bottom fishing is very productive.
On the second day, we head out to the Burma Banks for some serious action.

These offshore banks west of the Mergui Archipelago, are a cluster of 20 seamounts
rising from 400 meters of depth to just 10–30 meters below the surface.

This area has for a long time been a Shark feeding destination
for Phuket based diving companies.

The trolling on the passage to the banks normally provides good action
with Tuna, Dorado, Wahoo and Black Marlin.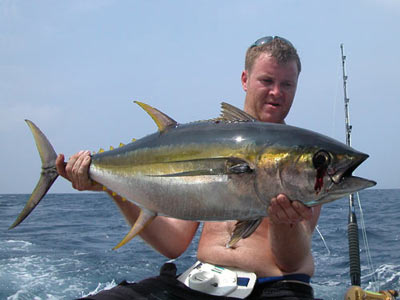 We reach the banks before sunset and the real "Hard Core" action starts!

Bottom fishing with baited hooks at night is always exiting,
with Dogtooth Tuna, Snappers, Groupers and Giant Trevally
being a common catch and the Shark fishing is simply outstanding.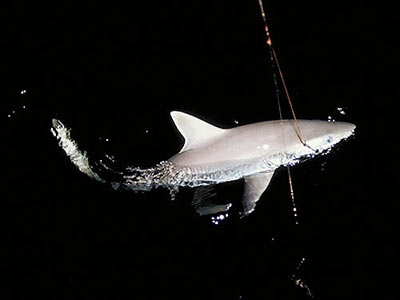 Massive Tiger Sharks, Oceanic Silvertip Sharks, Hammerhead Sharks,
Mako Sharks and Bull Sharks are considered normal,
but other species are also found.

During daytime, jigging for monster Dogtooth Tuna and Yellowfin Tuna,
popper casting for big Giant Trevally and trolling for big Black Marlin,
are only some of the options that this unspoiled area has to offer.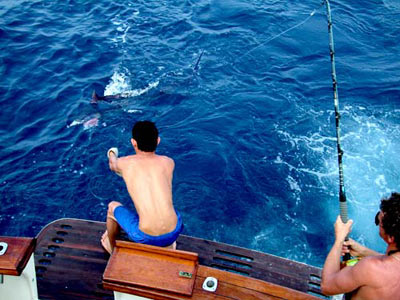 You can fish the Burma Banks, or the western most islands
of the Mergui Archipelago, for as many days as you wish,
but please note that the passage back to Victoria Point is around 36 hours.

Returning to the mainland we naturally help you with the immigration clearance,
and arrange the transport back to either Phuket or to Ranong Airport
(daily flight connection from Bangkok).
---
Fishing Khao Lak offers multi–day trips to the Mergui archipelago
and the Burma Banks during the months of March and April.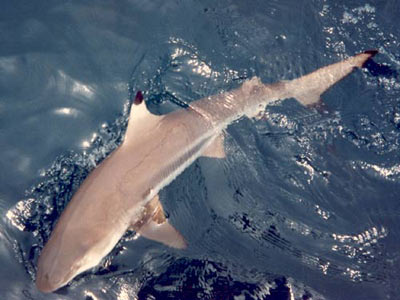 Trips vary from 4 days/5 nights to 9 days/8 nights
and are recommended for 4 persons maximum.

All trips depart and return to Victoria Point
(now renamed to Kawthung) just opposite Ranong.

Fishing Khao Lak requires a copy, by fax or e–mail,
of your visa and passport, two weeks prior to the charter.

All trips include: Pick up from your Ranong hotel (or Ranong Airport)
in the morning of the first day, and transfer to Ranong immigration office.

Boat transfer after customs clearance.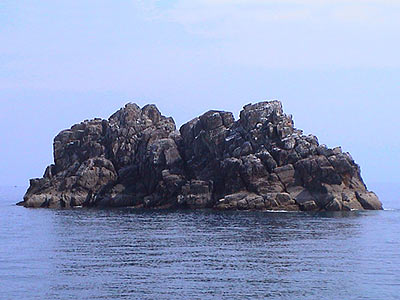 All meals, soft drinks, fruit and snacks, accommodation on the boat,
all fishing tackle, bait, lures and full guide assistance are provided.

Return to Ranong jetty at 5.00 – 6.00 PM on the last day,
where the minibus will take you back to your hotel or the airport.

This itinerary can change slightly if you should have any special requests.
Total price per day for "M/V Sailfish 1 " at this destination: 49.000 THB.
Total price per day for "M/V Sailfish 2 " at this destination: 47.000 THB.
Please note you require a Burmese Visa priced at 30$ and a 25$ per day entry fee.
---
Fishing Khao Lak recommends these hotels for this destination ––>

We are looking forward to seeing you, so until then,
Tight Lines!
Book Now | Saltwater Destinations | Go to Top
---
Receive the Destination Updates instantly!

Subscribe to www.fishing–khaolak.com's newsletters
and receive it "straight from our news–desk"
Sign up here
---
E–mail Us | Site Map | About Us