Marlin Bar.
By Neil Robinson.

The doors of the Marlin Bar finally closed in Dec 06.
I would like to take this opportunity to say a big thank you to
all our customers, not only for their custom, but all the great times
as well. Many friendships were made, during this difficult post Tsunami time,
and the Marlin Bar will always be remembered amongst the fantastic people present
in Khao Lak at that time.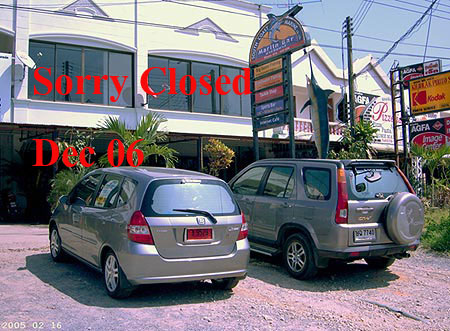 For that reason the photographs in The Hall of Shame will stay in the gallery.

---
Tight Lines!
E–mail Us | Site Map | About Us