Phuket Fishing Park 2.
Phuket.
"Budget Freshwater Fishing Park."
(Year round).
Non–fishermen are welcome to join you completley free of charge!
Please call us, we speak English! +66 (0) 87275 6074
Phuket Fishing Park 2
is our new low cost freshwater fishing lake in Phuket
Southern Thailand. This lake is suitable for families and budget anglers who
want to try the fantastic fishing Thailand has to offer without breaking the
bank.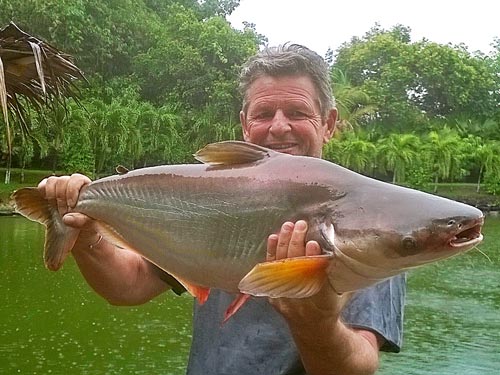 This is a high catch rate lake and itís not too difficult to catch fish when our
guides take care of you, so itís ideal for beginners and children. This is not a
monster fish lake, but it holds a high number of fish to around 10 kilos. The
species in the lake are Red Bellied Pacu, Striped Catfish, Giant Gourami,
Striped Snakehead, Walking Catfish, Rohu and Tilapia.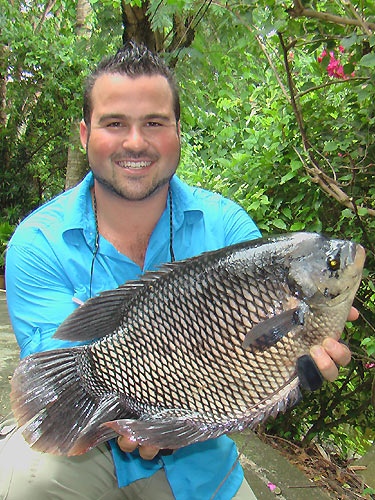 Walking Catfish, Striped Snakehead and Tilapia when caught can be cooked for
you in the lake restaurant. The friendly restaurant staff serve delicious Thai
cuisine and drinks for a very low price which can be delivered to your private
fishing bungalow so you can continue with your fishing.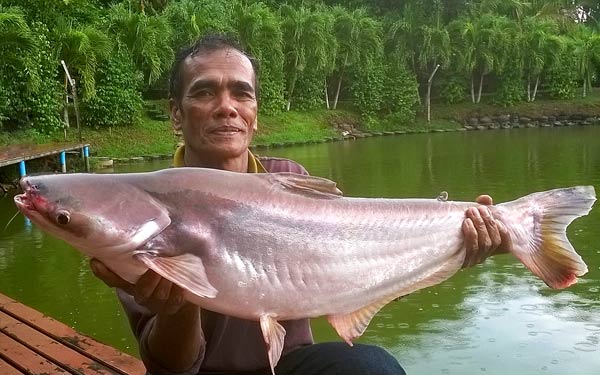 The lake and gardens are very well maintained, with clean toilets on site and
also wash basins spread around the lake if you need to wash your hands. Free
Wi-Fi with a strong fast signal is available all around the lake.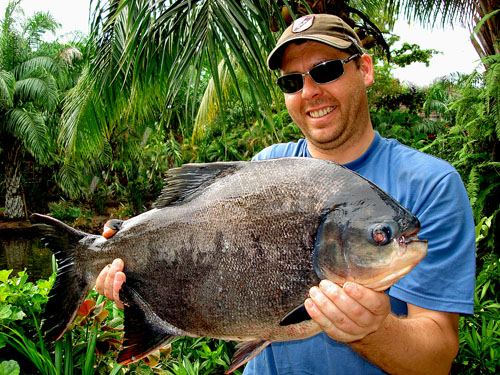 Travelling time from Phuket Fishing Park 2 is less than 45 minutes from most
Phuket tourist hotel areas.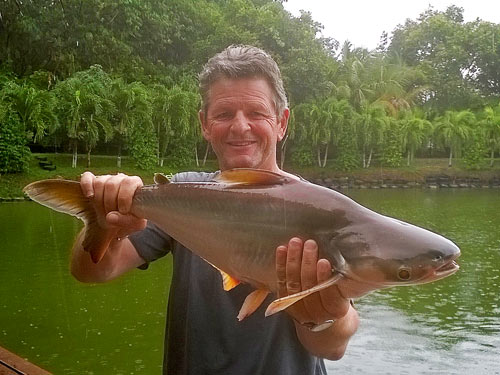 Whatís Included:

Transport to the lake and back to your Phuket hotel after the fishing.

All fishing equipment and bait.

Highly experienced very friendly fishing guide.

Private fishing hut.

Unlimited fishing from 9am - 5pm.
Prices:

1 angler 2,600 thb.

2 or more anglers 2,300 thb each.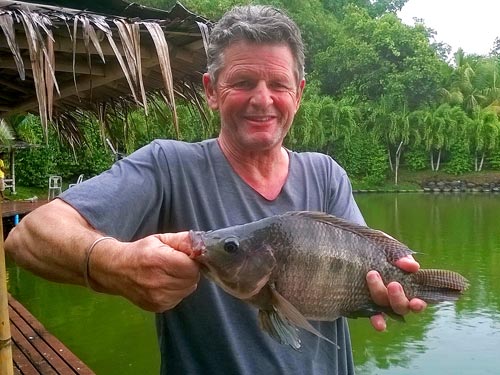 What to bring:
A hat, sunblock, camera, a smile and leave the rest to us!
Please do NOT bring your own food and drinks to this lake.
Non–fishermen are welcome to join you completley free of charge.
---
Fishing Khao Lak recommends these hotels for this destination ––>

We are looking forward to seeing you, so until then,
Tight Lines!
Book Now | Freshwater Destinations | Go to Top
E–mail Us | Site Map | About Us